Silver Mining in Honduras
Comivisa Compania Minera Virginia S.A. de C.V. in Honduras
The Inglesrud Corporation in the USA

Virginia Mining Company is a small family owned company developing projects in Honduras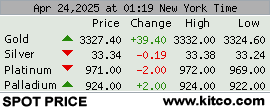 EVERYTHING IS ON HOLD

One of our group is gravely ill.

Happened during the final testing of the system.

Please pray for him.

Just heard from Pierre Morisette.

Jimmy Dierzen passed away last Fall.

He will be missed.

Quite a character










Final Testing is being completed in Arizona






We would like to introduce you to the

Sites-Mills Leaching Process

Named for George Sites and Jim Mills


These gentlemen have been working on this process for a number of years. It is
ready for testing. Our plans, are to ship the equipment to Honduras for testing.

The Honduras ores are difficult to
process. This will be a good test.













Questions: These questions have come up in the last couple of days.

1. Will this process destroy Cyanide? Yes, Ammonium Thiosulfate will normally destroy Cyanide almost immediately. This will allow cleanup of old Cyanide tails and dumps. Should recover most of the remaining metals.

2. Will this process recover Mercury? Not sure. Someone is shipping us some samples of old Mercury tails and dumps. We are guessing that all of the metals will be recovered and the Mercury will be dealt with by the refinery. We do not recover metals on site. The concentrates need to go to a refinery for processing.

3. Will this process recover Gold from Tellurides? Not sure. Someone is sending us samples of the head ore for testing. That would be great news if it works. Tellurides have always been a problem for us, along with heavy sulphides/sulfides.

4. Will we license our technology - only to the right people. Lot's of time and money have gone into this project













OLD MATERIALS



Final Test rescheduled for the the week
of 29th of April.


Hit a small snag with the assay furnace
in Arizona. Will overhaul same in the next
couple of days. Waiting on parts/



Gold is plunging on the world markets. I am guessing
that the governments are trying to hide massive inflation.
I plan to buy some more gold, as soon as possible.



Test is tentatively scheduled for April 23rd. Happens to be
my birthday. We might do it sooner. However, this will give
George and Jim a couple of extra days to fine-tune the equipment.



Have placed an ad in the California Mining Journal or
the ICMJ. This is to ask people for help in financing
the last leg of the development. California Mining Journal
The ad may run in next months issue.



Tuesday, ore is being shipped to Claypool, Arizona for the final test.
We went through all of the ore fine-tuning the process.



Hopefully, I will have a definitive estimation (?) of the efficiency of the
process by this weekend. We will take head and tail samples, as the
process proceeds. We do not want to leave much value in the tails.



We are expecting at least sixty percent (60%) recovery and would not
be surprised if it exceeds ninety percent (90%) recovery for Silver and Gold.



We do not have reliable estimations on the Platinum Group recoveries.
But, we were surprised to recover some Platinum Groups, when the head assays
did not indicate any values. I am guessing at least a sixty percent (60%) recovery
for the Platinum Group. This might be explained by the following information.
Platinum Groups can be difficult to assay.



I will travel to Arizona and video tape and photograph the test. I am hoping to
have it on the website as soon as possible.

Several things are proprietary and will not be shown. However, you
will still be able to get an overall view of the the process and equipment.



Most of the crushing equipment is already on site in Honduras.



We are not aware of any processes that recovers more than 90% of the values
in sulfide ores. Please let me know if you know of one. I would be very
interested in talking with that group. That would be outstanding.



Several questions have come in. I will try to answer those on the attached question
and answer sheet, click on it above this article.



Quick Answer to John: Sorry, we cannot license our process yet. Need to start the patent
process and nail down the final solutions, etc. We have been working on this for the


last twenty-five years. Exciting times are here.



Tom Milam, Jr.

















Raising Money for an Honduras Mining Project



Does anyone have any suggestions on how we can raise some development cash. This would allow us to ship and erect our Ammonium Thiosulfate Mill, patent the process, and operate for twelve months. We have invested twenty-five years and x amounts of dollars in this project. We are not only looking for passive investors, but active and engaged investors. We have several mine sites that need to be developed and operated. Without the process, you cannot mill the ore. But we are currently completing the final test of the process and the new equipment in Arizona. If it works as we expect, we would like to ship the equipment to Honduras and do a start up at the Telica Mill Site as soon as possible - see pictures below.

One suggestion has been gold forward sales. That is, if you put up x amounts of money, you would eventually get your investment in multiples of gold and other benefits. However, things in mining tend to take longer than expected and you are usually faced with an unexpected challenge.

We are expecting to recover at least 70% of the Silver and Gold. We will probably do better than that. We will be able to mill the heavy sulfide (sulphide) ores immediately. We will then research on processing the the Arsenopyrite and Telluride Honduras Ores. Our staff thinks that by varying the chemistry a bit, it will work. That would open up mining and milling opportunities in the rest of Honduras.

Feel free to contact me for additional information. Suggestions and prayers would be appreciated. /s/ Tom Milam, Jr.., milam@inglesrud.com














OLD UPDATES


Ore is being shipped in this weekend for the test.
I will give you an update as soon as possible.
We are running a bit late.

Thank you for the prayers.
Testing will soon begin
Twenty-five years are coming down to this test.



Expected testing date for the equipment is September 2014
The equipment is somewhat finished.
George Sites is fine tuning the system now.
Several, small, unexpected items have cropped up.





We have taken a major risk. Instead of being prudent,
we built production equipment instead of laboratory scale equipment.



This is what has caused the delays. However, if it works, we are brilliant. We
will immediately role into production. If it doesn't work, I will be getting
a real job. Let me know if there are any prospects for a middle
aged attorney.











The new production equipment should be finished soon. We expect to test the process with the new production equipment before the end of this year. We will be testing Honduras ore with
the Ammonium Thiosulfate Solution (ATS). We will be using new, purpose built equipment. If it works, we will ship the equipment to Honduras and install same. I am estimating
that it will take sixty (60) days, once the equipment has been delivered to the Telica Mill Site to start production testing. This includes the new crushing, grinding, and processing equipment.
George Site has dedicated the last five years to the new equipment and process. Everything works in the laboratory; however, it must work in the field.

We have received a number if inquiries about this process and Honduras in particular. Let's wait and see if the equipment and process work. Then we can start work on ramping up production.

We plan to patent the process and grant licenses for use.



We have been experimenting with leaching silver and gold with Ammonium Thiosulfate and recovery by electrowinning.


For the last fifteen years, we have been testing and evaluating non-cyanide leaches on Honduras Ores.

We have chosen not to use cyanide; because of environmental concerns.

Starting due diligence on a custom mill in Colorado.

We are researching the possibility of building a custom mill in Chaffee

County, Colorado to process the ore from the Chalk Creek Mining District,

probably near Nathrop, Colorado. This would also allow ore from the Leadville area.

The new technology should work on the gold and silver ores from this area.

There are a number of good mines and prospects in the area.

The Iron Chest, Mary Murphy, St. Elmo Queen, and the Latchlaw mines come to mind.


We will run some ore later this fall and review the results. This would allow not only a profit,

but clean up any tailings piles and ore dumps still remaining.

Years ago,

The

Eureka

Saturday Night Milling Company

had a similar (original) idea.

I believe that they had a great idea, just waiting on technology.

If anyone knows how to contact those gentlemen, please

let me know. That had a great idea about thirty (30) years ago.

Ammonium Thiosulfate will make this work

Comments and suggestions would be appreciated.

Do not get excited yet. We must determine if the ore is amenable to an Ammonium Thiosulfate Leach.

Will try to have these experiments complete by the end of October 2011.

When the mill becomes operational at Telica, Department of Olancho, Honduras, we will be looking for

entrepreneurs to take over and operate approximately ten (10) small mines in that area.

The mines will not be feasible, until the mill works as planned.








Jason Brotters Site for Olancho, Honduras

Weather, Juticalpa, Olancho, Honduras


UPDATE 2011



1. Ammonium Thiosulphate Process for Sulphide ores.
2. Working on adding a geothermal drilling department in Oklahoma City.
This would allow direct transfer for geothermal systems with minimal damage.
3. Custom milling of ores in Chaffee County Colorado.
4. Custom milling of ores in Department of Olancho, Honduras.






UPDATE 2010:

1. We are re-engineering the Telica Mill for sulfide ores..

2. The re-engineering was based upon the results of our testing during Spring 2005.

3. All new milling equipment has been ordered and received. We will install it as soon as possible.

4. Some of this equipment was modified by George Sites in Arizona.

5. Several people have asked for additional information on Honduras minerals, suggest that they contact Jim Dierzen, Pierre Morissette, or Walter Mast

6. Inglesrud's old web page: 2005 Inglesrud Web Page

7. Web photo gallery of the storm damage done to the laboratory at the Telica Mill: Telica

8. Web photo gallery of the new El Bijao Mill in Arizona: Here

.

1. The Hornos Exploitation Concessions are located approximately 35 kilometers southeast of Juticalpa, Department of Olancho, Honduras, C.A..

2. The concessions encompass the villages of El Bijao and El Rusio, Olancho, Honduras,

3. Map of the Hornos Exploitation Concession: Map of Hornos Concessions.
4. General Telephone Information for Honduras: Honduras Telephone Information





Clavo Rico Mine Site, El Corpus, Honduras.
George Sites and Fred Shisbey
Fred Shisbey is the geologist for Virginia Mining Company, recently deceased
George Sites is a mining consultant and partner in S&S Mining along with Dennis Smith.
George and Dennis have purchased a 300 yard an hour bucket line dredge for use in Honduras.
They plan to move the dredge from Canada to Honduras.
Feel free to contact Dennis or George at the following e-mail address for discussions of dredging: e-mail: ssmining@theriver.com
View of the Telica River from the crusher floor of the Telica Mill, looking east towards Juticalpa.
This is approximately February 2000, two years after Hurricane Mitch.
This photograph was taken by Robert Taylor, upper Jalan River, approximately February 1999.
This operation is not related to Minera Virginia, just an interesting photograph. Placer
Mining at the minimum. Water is probably cold. This stream comes out
of the mountains.

Vein Structure

Honduras Links
1. Honduras this Week - An English Language Newspaper Honduras
2. Hondirectorio - A Honduras Internet Directory Hondirectorio
3. Kitco - Current Silver and Gold Prices Kitco
4. George Sites and Dennis Smith - Large Scale Gold Dredging S&S Mining
5. Maps and Geography of Honduras Maps of Honduras
6. CIA fact book on Honduras CIA Fact Book on Honduras
7. History of Honduras Honduras
8. National Mining Museum - Leadville, Colorado - favorite historical mining town Mining Museum
9. Favorite Colorado Mining Town - St. Elmo, Colorado - part of this historic town burned in the Spring of 2002 St. Elmo, Colorado
10. Interesting Site on Placer Mining. Bureau of Mines Report & Paper How to Prospect For And Mine Placer Gold
The Inglesrud Corporation

Virginia Mining Company
in Honduras

Post Office Box 18759
Oklahoma City, Oklahoma 73154
Telephone: (405) 429-7928
Facsimile: (405) 429-7930


Contact: Tom Milam, Jr.
6 November 2014

The above comments are my opinions only.
These statements are not meant to be construed as an offer.