The Inglesrud Corporation
Virginia Mining Company
of Honduras

n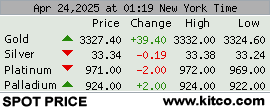 Update: 3 March 2019
Virginia Mining Company of Honduras, is no longer.
After extensive violence and threats, we have abandoned the
project and walked away. We left all of the equipment,
lab equipment, and personal property behind us. Including
a 100 ton a day Leach Mill.
Twenty-five (25) years and much effort were destroyed by
the gangs. An incredible loss, not only in investment,
but people. We were forced to dismiss our crew. Fortunately,
everyone got out alive. The roads had been blocked by the
gangs for many weeks.
Yes, I lost my investment and all of the equipment at the mill site.
It will take years to recover, if ever.
I am still tender about this loss. Good paying jobs were
lost in the process.
Please pray for the safety of crews, workers, and citizens of Honduras.
They need our prayers.
The gangs were not from Honduras. They are now headed for the
Southern Border of the US. Please pray for the US; without a border wall, we are next for violence.
IM
PORTANT
The Ammonium Thiosulfate Process is alive and well.
Jim Mills: (928) 701-1712

UPDATE 2011


1. Ammonium Thiosulphate Process for Sulphide ores.
2. Working on adding a geothermal drilling department in Oklahoma City.
This would allow direct transfer for geothermal systems with minimal damage.
3. Custom milling of ores in Chaffee County Colorado.
4. Custom milling of ores in Department of Olancho, Honduras.


UPDATE 2010:
1. We are re-engineering the Telica Mill for sulfide ores..
2. The re-engineering was based upon the results of our testing during Spring 2005.
3. All new milling equipment has been ordered and received. We will install it as soon as possible.
4. Some of this equipment was modified by George Sites in Arizona.
5. Several people have asked for additional information on Honduras minerals, suggest that they contact Jim Dierzen, Pierre Morissette, or Walter Mast
6. Inglesrud's old web page: 2005 Inglesrud Web Page
7. Web photo gallery of the storm damage done to the laboratory at the Telica Mill: Telica
8. Web photo gallery of the new El Bijao Mill in Arizona: Here
.
1. The Hornos Exploitation Concessions are located approximately 35 kilometers southeast of Juticalpa, Department of Olancho, Honduras, C.A..
2. The concessions encompass the villages of El Bijao and El Rusio, Olancho, Honduras,
3. Map of the Hornos Exploitation Concession: Map of Hornos Concessions.
4. General Telephone Information for Honduras: Honduras Telephone Information

Clavo Rico Mine Site, El Corpus, Honduras.
George Sites and Fred Shisbey
Fred Shisbey is the geologist for Virginia Mining Company, recently deceased
George Sites, recently deceased

George Sites is a mining consultant and partner in S&S Mining along with Dennis Smith.
George and Dennis have purchased a 300 yard an hour bucket line dredge for use in Honduras.
They plan to move the dredge from Canada to Honduras.
Feel free to contact Dennis or George at the following e-mail address for discussions of dredging: e-mail: ssmining@theriver.com
View of the Telica River from the crusher floor of the Telica Mill, looking east towards Juticalpa.
This is approximately February 2000, two years after Hurricane Mitch.
This photograph was taken by Robert Taylor, upper Jalan River, approximately February 1999.
This operation is not related to Minera Virginia, just an interesting photograph. Placer
Mining at the minimum. Water is probably cold. This stream comes out
of the mountains.

Vein Structure

Honduras Links
1. Honduras this Week - An English Language Newspaper Honduras
2. Hondirectorio - A Honduras Internet Directory Hondirectorio
3. Kitco - Current Silver and Gold Prices Kitco
4. George Sites and Dennis Smith - Large Scale Gold Dredging S&S Mining
5. Maps and Geography of Honduras Maps of Honduras
6. CIA fact book on Honduras CIA Fact Book on Honduras
7. History of Honduras Honduras
8. National Mining Museum - Leadville, Colorado - favorite historical mining town Mining Museum
9. Favorite Colorado Mining Town - St. Elmo, Colorado - part of this historic town burned in the Spring of 2002 St. Elmo, Colorado
10. Interesting Site on Placer Mining. Bureau of Mines Report & Paper How to Prospect For And Mine Placer Gold
The Inglesrud Corporation

Virginia Mining Company
Post Office Box 18759
Oklahoma City, Oklahoma 73154
Telephone: (405) 429-7928
Facsimile: (405) 429-7930


Contact: Tom Milam, Jr.
4 September 2020